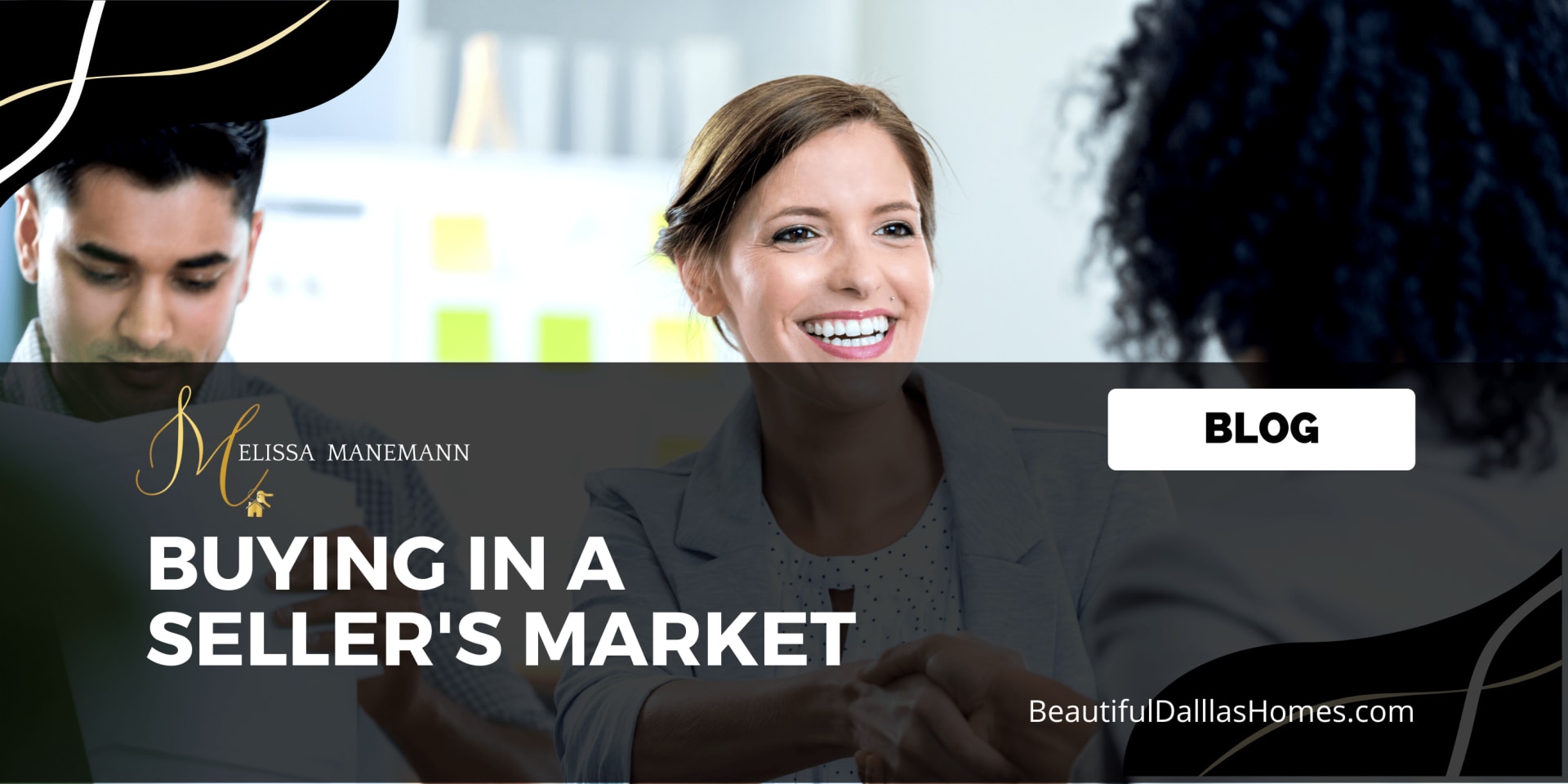 In a seller's market, the seller will evaluate offers that provide the least risk of not closing, the highest net proceeds, and the most convenience. What can you do to present the strongest offer? Here are my TOP 10 Tips that will help you compete and successfully buy a home in a seller's market.
1. Work with a local lender that offers a "certified or guaranteed buyer" program. Stronger than the typical pre-approval process, a buyer undergoes full underwriting review and approval so you can submit offers not contingent on loan approval. Have this approval in place before you start house hunting.
YOUR ADVANTAGE = Your offer will rise above all other offers that are subject to loan approval and will compete better against full cash offers.
2. Allow room in your budget to offer up to 125% of the listed price for any offer. At a minimum, homes are selling 112% or more above the listed price in most areas.
YOUR ADVANTAGE = This will allow you to offer a full appraisal waiver in your offer. Listed home prices are similar to auction opening bids. Bidding begins at the opening price but almost always sells well above the opening price. The same is true for listing prices.
3. Do not consider sold comparable data to determine today's market values. Sold data represents homes on the market 45-60 days ago. Instead, gauge the pending data, days on market, and list to sales price ratio to determine a better offer price.
YOUR ADVANTAGE = In almost all Dallas suburbs, homes are receiving on average at least 10 offers. Make your best and strongest offer upfront since sellers rarely send counteroffers.
4. Don't assume because the house and interest rates are rising that home prices will drop or even stay the same in the next several months. In most areas, the housing inventory is less than 2 weeks of available homes and housing forecasts do not project any significant inventory differences. A balanced market is 6 months.
YOUR ADVANTAGE = You will be paying less for a home if you buy sooner in the year and are likely to also benefit from a lower mortgage interest rate since they are expected to continue to rise as a measure against inflation.
5. Alert me to arrange showings on any properties you are interested in as soon as possible. Most homes are only available to show for 3-5 days and appointments book quickly and need to be scheduled in advance of the day you want to tour homes.
YOUR ADVANTAGE = Don't miss an opportunity to see a home. If you cannot be here to see it in person, please contact me to arrange for a video tour on your behalf.
6. If you are interested in a property, don't wait too long to make a decision to move forward with an offer. In almost all situations, every home is receiving multiple offers and the offer deadline is not always announced.
YOUR ADVANTAGE = Your offer will be considered amongst others.
7. If you need to sell your home to buy a home, have your home ready to sell or have it under contract. Sellers will not consider a contingency on the sale of your home (only a pending sale). You can negotiate a long lease back on your home, so you have time to finalize your next home purchase.
YOUR ADVANTAGE = Seller will not remove your offer from consideration due to this contingency.
8. Be prepared to conduct quick due diligence, including a home inspection within 5 or fewer option period days. During or up to the end of the option period, the buyer can terminate the contract for any reason. Long option periods present a risk to sellers.
YOUR ADVANTAGE = Reasonable sellers will consider an option period but will prefer the shortest period. This allows an inspection to ensure there aren't any significant property condition issues that would lead you to terminate the contract.
9. For occupied homes, consider offering a long leaseback period to the seller. This allows a seller to live in the home several weeks after closing, offering a convenient move-out timeframe.
YOUR ADVANTAGE = A leaseback provides value to a seller that does not cost you anything on the purchase side of the contract, especially if you have current housing flexibility.
10. Work with a lender that can close on a home in less than 30 days. Sellers and their agents know that the longer away the closing date is, the more risk that something can occur that could jeopardize the closing.
YOUR ADVANTAGE = Cash offers are attractive because they can close in 10-14 days. Offering a quick close is a stronger incentive to sellers that will help your offer rise to the top.
It may be a challenge to buy a home in a seller's market but if you partner with me, I will guide you on your best options to buy your first or next home.
Call me today
to schedule a buyer consultation.