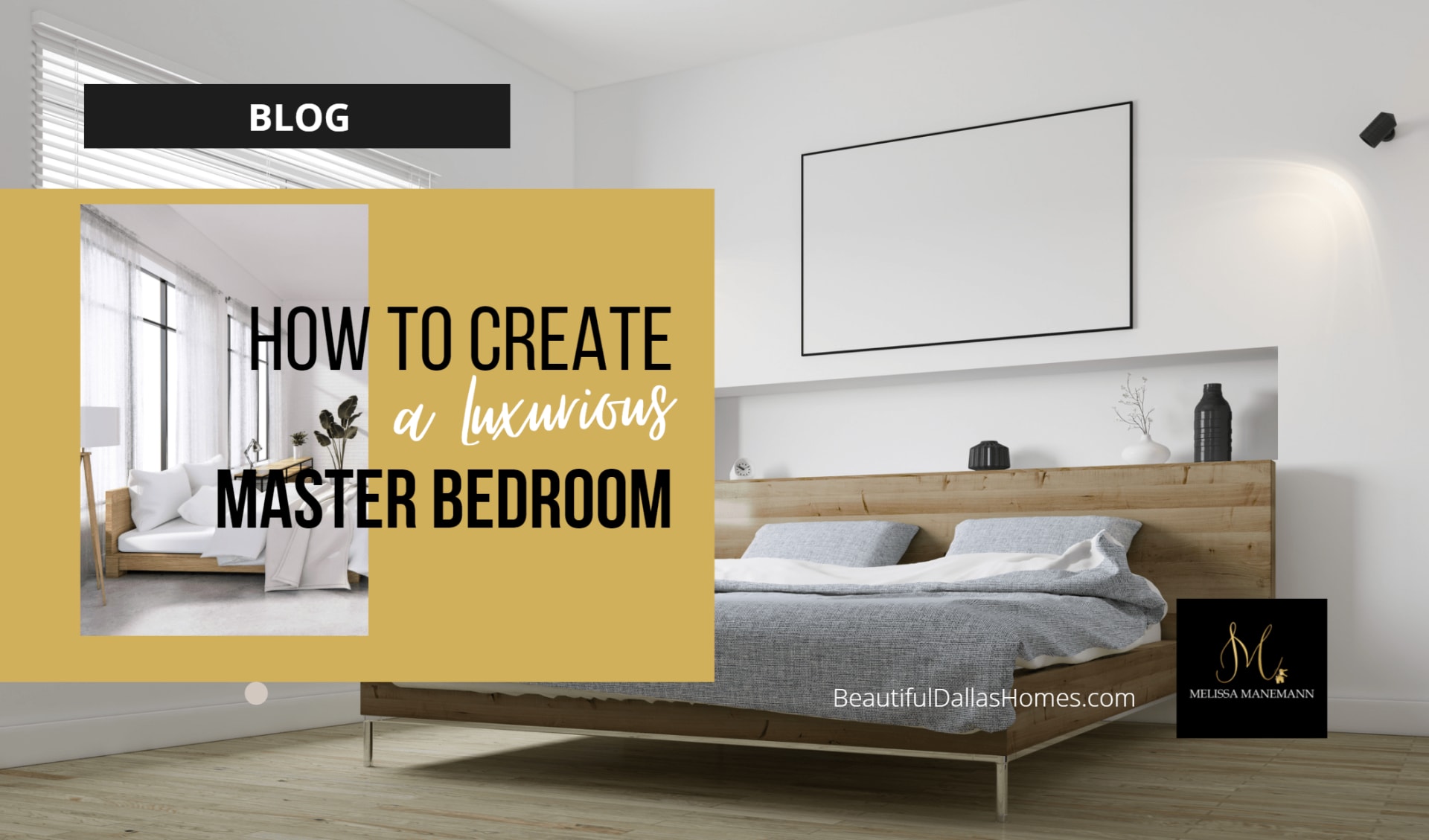 Every time this year, I plan for a decorating "refresh" of a room or two in my home. I always tend to focus on rooms that will be used by many, especially guests, rather than my master bedroom. This year is different. I am ready to create a luxurious master bedroom that enhances sleep and relaxation. In researching trends, I noticed a trend for creating a luxurious suite, just like you would find at a luxurious hotel. Think of the Ritz-Carlton.
Here are the tips I am following:
Declutter
Before you can begin to plan your space, create a blank slate by removing any extra furniture or accents you don't plan to use again in your "refresh." That includes anything that should be found in a different room and over time it has made an unintended "home" in your bedroom. I added an additional desk in my bedroom a couple of years ago but now that my husband is no longer working from home, I will move all my work materials into our designated home office.


Make it Chic with Color
Color has an incredible way of transforming a room at a low cost. Choose a color palette that is both luxurious and classic. If silver and gold are too strong for your preference, consider rose gold elements to add a touch of modernism. A rose gold bedroom can make your space look refined and polished. Black and gold o white and gold are also color schemes that exude luxury.
Another simple change to upgrading your bedroom can be made by using a brilliant and commanding headboard.


Lighting
Home decorators will tell you that lighting is jewelry for a home. Changing out a ceiling fan with a chandelier can elevate a room instantly. Sometimes just changing out light bulbs to brilliant LEDs can also enhance your bedroom's appearance. If your current lights "wash out" your decor or make it look yellow, it's time for a change.


Choose Minimal Accents
A space feels fresher, roomier, and more comfortable with fewer accents. Choose accents with different textures. Silky elegant drapes with an organic cotton sateen duvet cover are a great way to create casual elegance. Another simple change to upgrading your bedroom can be made by using a brilliant and commanding headboard. Beds command the majority of your bedroom, so making changes to your bedding or furniture will have a great impact on your space.
One of my secrets in home decorating is to visit model homes to get ideas or visit their websites and look at the photos. Here you will see the latest trends. I get great inspiration from the decorators of model homes!
Are you ready to lux your bedroom?