It seems like the Federal Reserve's actions are constantly in the news and you may wonder how their decisions might impact you as a prospective home buyer. Here is what you need to know. The reason that the Federal Reserve is constantly in the news is because they are focused on reducing inflation to its target rate of 2%. While inflation has gone down over the past few months, as long as it remains above their target, they will keep monitoring the need to raise or pause the Federal Funding Rate. Right now the strategy has been to increase the Federal Funding Rate for fear that not taking this action could cause inflation to rise.
Jerome Powell, Chairman of the Federal Reserve Board has recently stated: "We remain committed to bringing inflation back to our 2 percent goal and to keeping longer-term inflation expectations well anchored."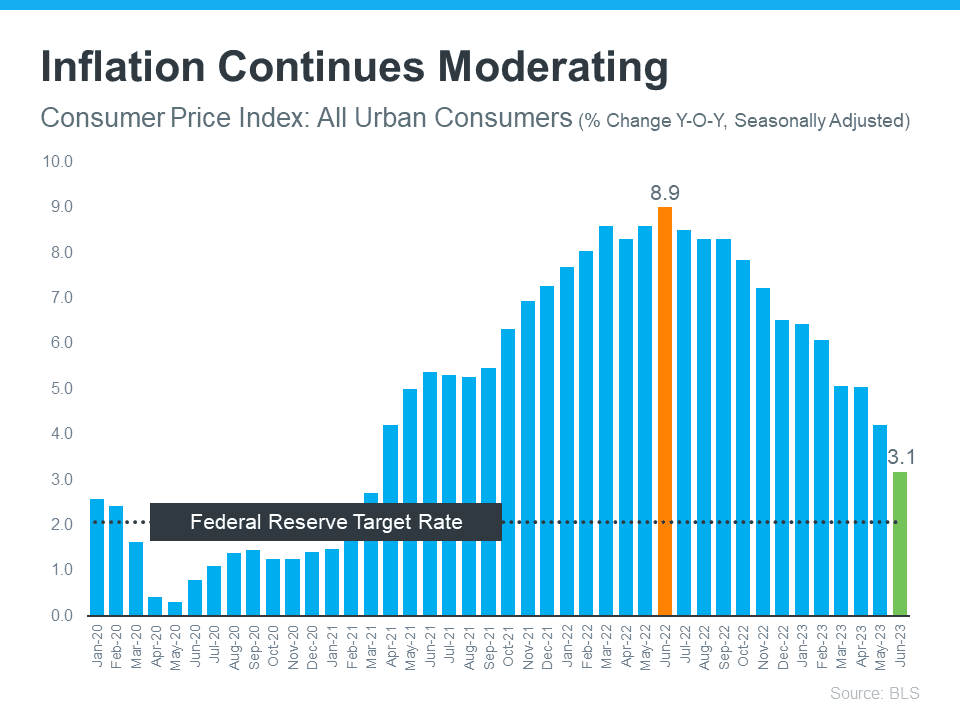 Many people believe that when the federal funding rate is raised, it automatically raises mortgage rates. That is not how it works. First, let's define what the Federal Funding Rate is. It is the interest rate that banks charge other banks when they lend one another money. When the cost of borrowing goes up, this tends to slow down the economy which should also slow down inflation. This is why the Federal Reserve appears to be on the news almost every week when in the past, you rarely heard anything at this frequency on the Federal Reserve's actions.
Why This Affects You
If mortgage rates don't automatically raise or lower following the federal funding rates, then what is the impact to mortgage rates and your home buying? As long as inflation remains high, so will mortgage interest rates. Once the Fed successfully brings down inflation rate to its target, it could lead to lower mortgage rates. The lower the mortgage rate, the more affordable it is to buy a home.
To better illustrate how inflation and mortgage rates are related take a look at this graph. It shows that when inflation decreases, mortgage rates typically follow. Thus, as you hear about news related to inflation, know that as it continues to decrease, this will likely lead to mortgage rates decreasing. If inflation does not go down, expect interest rates to stay at their current levels. Right now mortgage experts tend to believe that interest rates will hover around 7% for the foreseeable future. It's a good thing that in the future, you always have the opportunity to refinance when rates return to lower levels.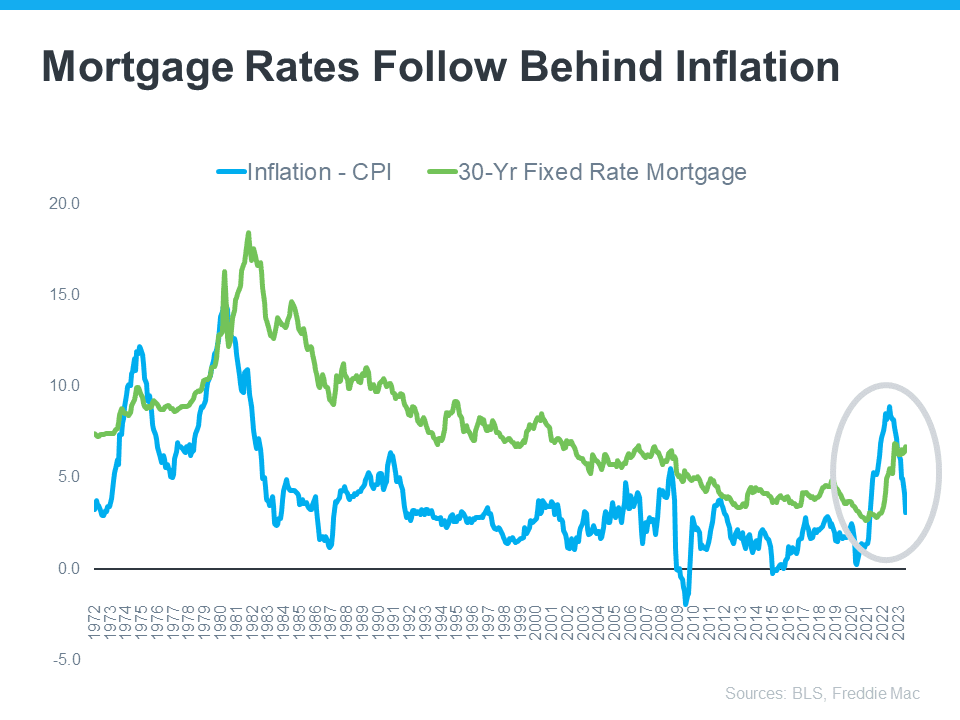 You might be thinking that with these higher interest rates you should hold off on buying a home or that you shouldn't sell your home since buyers may be holding off. However, with the current low housing inventory across Dallas/Fort Worth, home prices are not going down. In many areas they are already rising modestly. Keep in mind that as a home seller, there is still strong buyer demand and too few of home options so we are still in a seller's market. As a home buyer, with the higher interest rates, there are some buyers that have decided to hold off, reducing your competition to buy. That means you can buy a home at a more reasonable price than in the last 2 years.
Rest assured that once interest rates decrease under 6%, our continued housing shortage will return us back to the days when multiple offers, sales prices above list price, and less negotiation as all buyers re-enter the market. Right now is your time as a buyer to "lock in" a sales price and still have the opportunity to re-finance in the future. Questions on whether this is the right time for you to buy or sell a home? Call me today to schedule a private consultation that will lay out the facts for you to decide on the right timing for you.