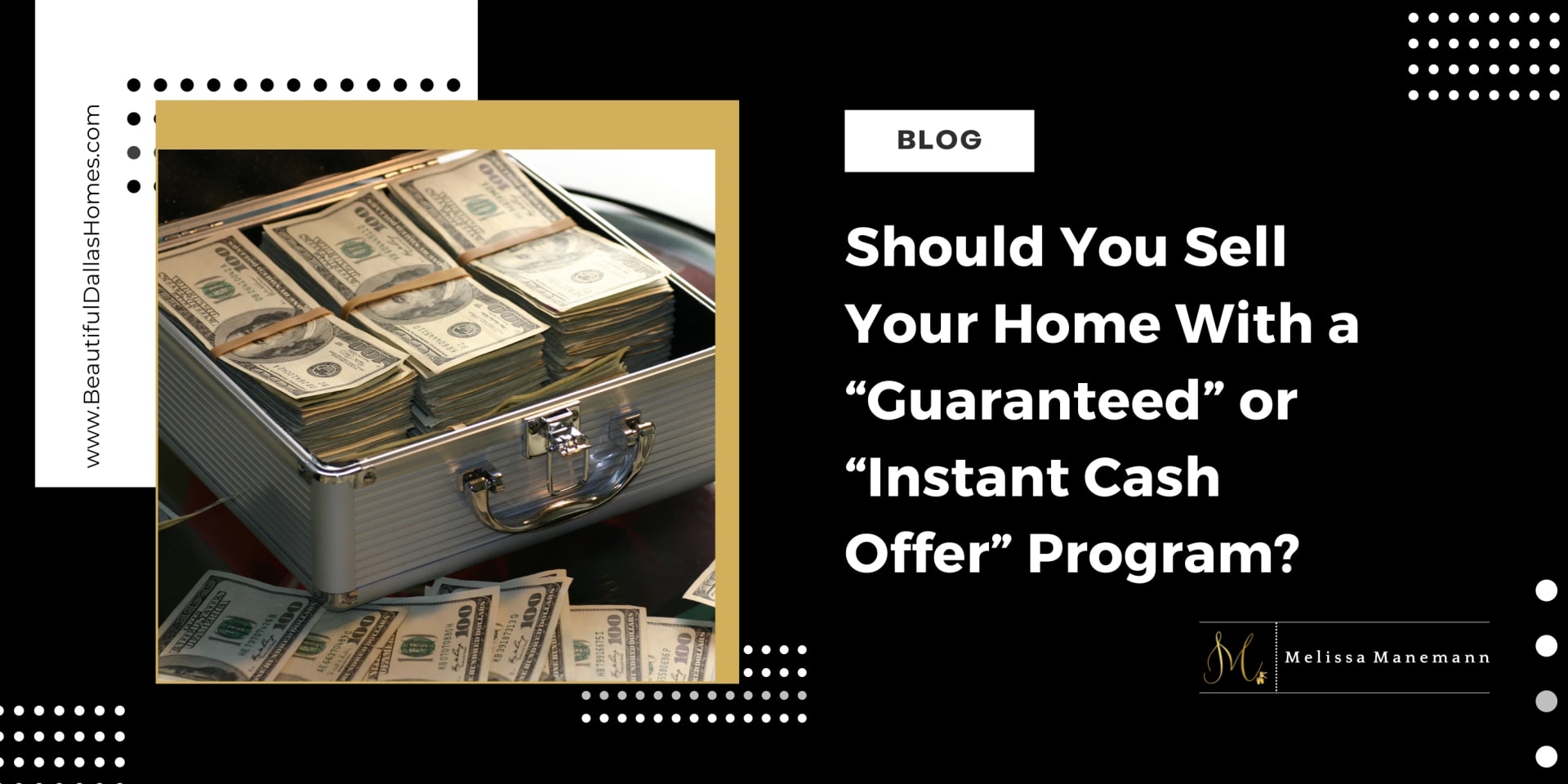 Today, technology has evolved in changing almost everything we do, including in real estate transactions. Several large companies like Opendoor and Offerpad have expanded across the country.
Smaller companies like Mark Spain Real Estate are beginning to expand nationwide to get in on the action. Also known as Direct buyers, these companies use computer algorithms to provide sellers with a quick cash offer to buy their home.
While the actual market share of ibByers remains small, they have large advertising budgets and are using them to create a buzz that consumers can't ignore. This has left many home sellers curious about how these programs work.
I would like to share the pros and cons of working with an iBuyer and share strategies you can use to protect yourself if you choose to explore this new option to sell your home.
Firsibuyert, how Does the I iBuyer Process Work?
While each company's process may differ slightly, the basic process is the same. A seller is directed to the company's website where they complete a brief online form about their home's size, features, and condition. Some companies may request sellers to upload photos of their homes.
The iBuyer will analyze this information to determine whether or not the home fits within their "buy box," or set of criteria that matches their investment model. They are generally looking for houses they can easily value and "flip." In most cases, their ideal property is a moderately priced, single-family home located in a neighborhood with many similar houses. The property shouldn't require any major renovations before listing.1 These qualities make it easier to assess value (lots of comparable sales data) and help to reduce risk and minimize carrying costs.
Once the iBuyer has used its algorithm to determine the amount they are willing to pay, it will email an offer to the seller, usually within a couple of days. The offer should also disclose the company's service fee, which is typically between 7% and 12% of the purchase price.2
If the seller accepts the offer, a home visit and inspection are scheduled. The iBuyer will ask for a reduction in price to cover any defects they find during the process. Once the sale closes, they will make the necessary updates and repairs and then resell the home on the open market, with the goal of realizing a nice profit.
What Are the Pros and Cons of Selling to An iBuyer?
The big benefit of selling your home to an iBuyer is the convenience. For some homeowners, the stress and disruption of preparing and listing their homes can feel overwhelming. Busy families with pets and kids would love to skip the hassle of keeping their house "show ready" for potential iBuyers. Additionally, many sellers like the predictability of a cash iBuyer and the flexibility to choose their closing date.
However, this added convenience does come at a cost and a sales price that can change after inspections. An iBuyer is an investor looking to make a profit. So their purchase offer is usually below true market value. When you tack on service fees of up to 12% and deductions for updates and repairs, studies show that sellers who work with iBuyers net a lower amount than those that list the traditional way.3
In fact, a MarketWatch investigation found that transactions involving iBuyers net the seller 11% less than if they would have sold their home with an agent on the open market.2
From a financial perspective, 11% on a $500,000 sale represents $55,000 less for a home seller. Most people consider that a lot of money they prefer not to lose.
How Can I Protect Myself if I Choose to Work with An IBuyer?
While it may seem like the "quick and easy" way to go, working with an iBuyer can present some unique challenges. For example, they are notorious for presenting a strong initial purchase offer and then whittling it down with a long list of costly updates and repairs once they complete their inspection.2 iBuyers can easily walk away if their demands are not met. This is unlike a traditional iBuyer that is buying your home to live in and enjoy and is very interested in making the deal work.
Buying or selling a home is a major financial transaction you shouldn't undertake without representation, just like you wouldn't go to court without a lawyer. Having an experienced real estate agent on your side can be especially important when negotiating with an iBuyer. Remember, they employ sophisticated representatives and a team of lawyers who are focused on maximizing their profits, not yours. A Realtor® can ensure that your best interests are protected and that you don't encounter negative surprises along the way.
Overall, I can't help but love technology that simplifies real estate transactions. My clients know I work hard with my team to cover "all the bases" so that their experience is the easiest and stress-free experience they have ever had. My goal is for them to reflect back on their experience and say it was so much easier than they ever dreamed it could be. Technology plays a key to this but it all results from the direct human touches along the way that shape the use of technology in the right places and at the right times based on each client. My company also offers an iBuyer option to ensure our client's best interest is always top of mind. I just remind my clients that there is always a cost to the iBuyer experience.