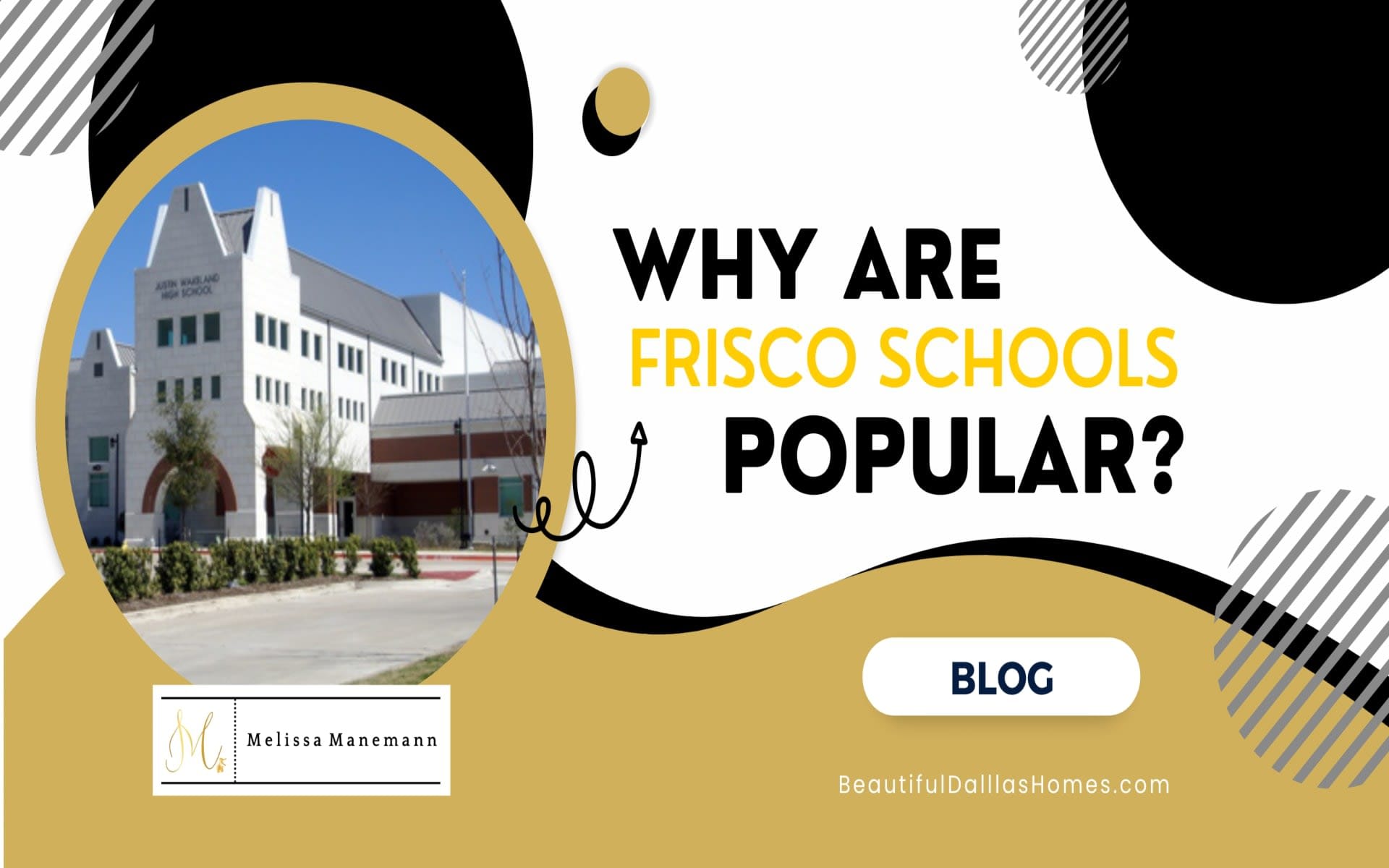 Home buyers tend to search for homes in good school districts. Luckily here in North Texas, schools are highly ranked and in many cases only differ by a point or two in the most recent
Texas school rankings
. As a Realtor®, I share with buyers that school districts do make a significant difference in
future resale potential
even if they don't have children that will be attending public schools.
It is very common that in my first conversation with home buyers relocating to Dallas from out of state or out of the country cite Frisco schools as one of their top choices for home-buying locations. They have either conducted online searches or spoken to people that have moved here.


Last month, the state released the first Texas school ratings since the pandemic. Utilizing an A-D grade system, the Frisco Independent School District was rated an "A." Earning 95 out of 100 points, many people wonder how this school district has maintained a consistently high ranking for several years, especially when Frisco's population has exploded in growth for the last 30 years.


One of its keys to success is its small high school model. Currently, there are 12 high schools in Frisco with an enrollment averaging 1,800 students per campus. Frisco believes this provides more students with greater academic and extracurricular activity involvement than in larger schools. There is a very strong focus on continuous improvement on every campus, strategic and accountable leadership, and a
"future ready" approach
that extends to improve the readiness and skills of both educators and students to a wide range of life and career paths.
With 2 kids that attended Frisco schools from kindergarten through graduation, I can attest to the belief that Frisco schools are hard to beat!