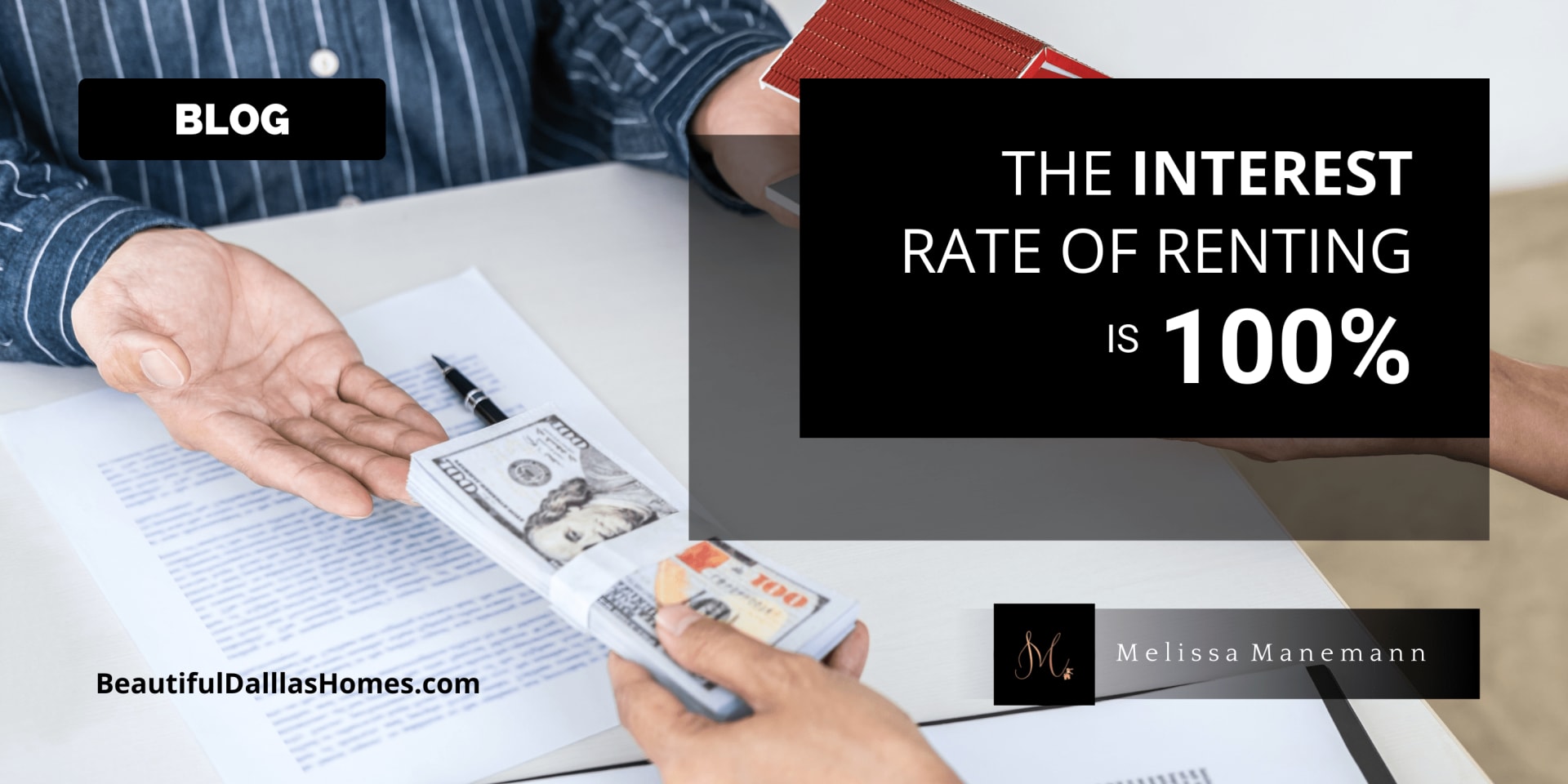 While home buyers may be disappointed that they were not able to buy a home while interest rates were in the 3-4% range, the reality is that interest rates in the 5-7% range are really amazing, especially when you look at where interest rates have been over the last 20 years.
I remember a time when ANY interest rate in the single digits was worth celebrating. This has caused some home buyers to think that continuing to rent and "wait it out" is a good strategy. They don't consider the fact that rents are increasing every year and while they may be anywhere from a 3-10% increase, the reality is that ANY rental rate increase = 100% interest rate!
How can that be? Consider that when you make a mortgage payment, a portion is applied against principal and a portion towards interest. But when you are paying rent, you are not paying down any principal, so you are really paying a 100% interest rate!
If that doesn't get home buyers to get started and find their dream home now before interest rates rise further, which is almost certain, let's sit down together. I will provide you with a full buyer consultation and plan to determine if this is the best time for you to buy. If the time is right, I have the perfect strategies to ensure you are poised for home-buying success!