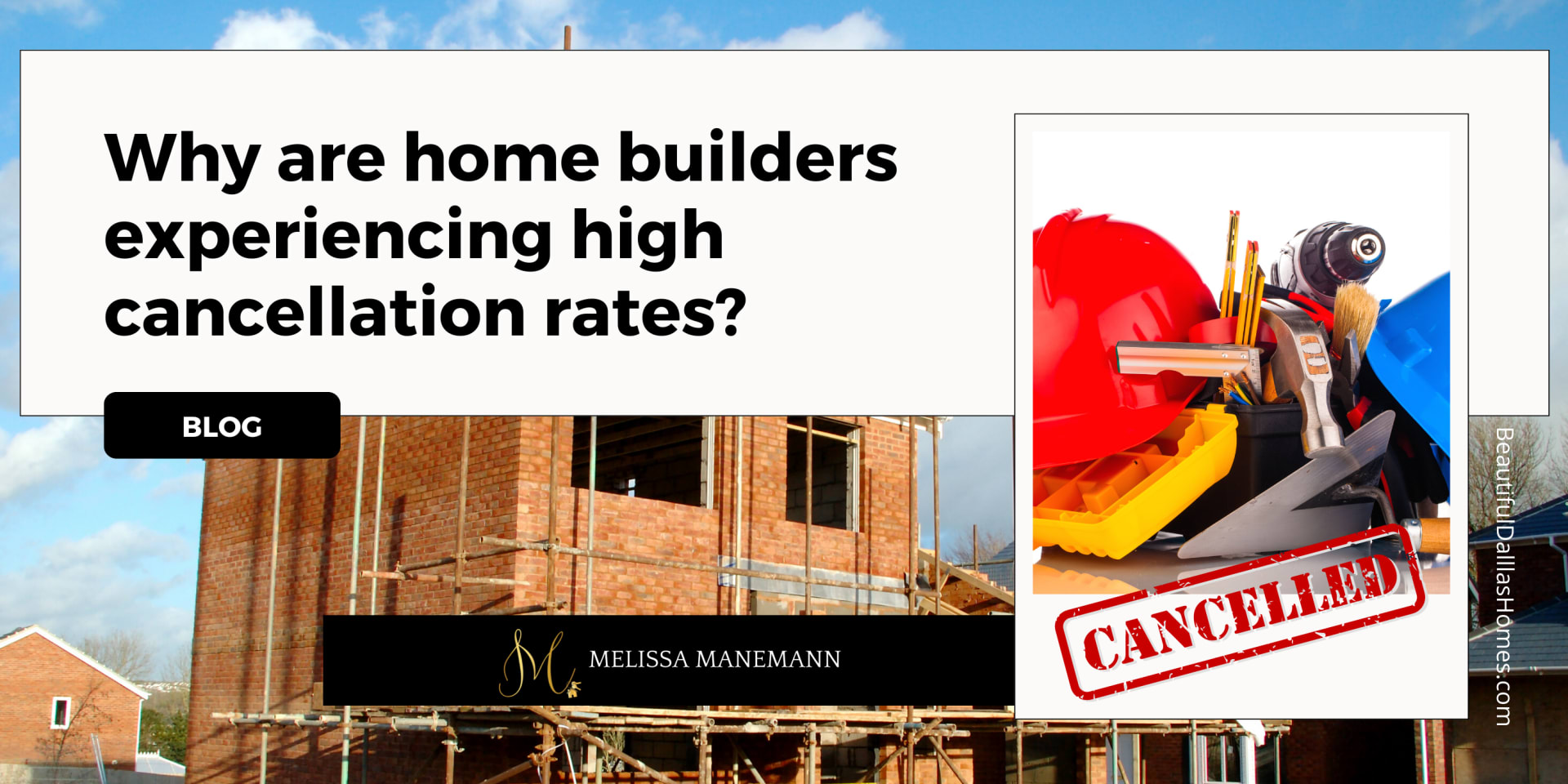 If you have been thinking about buying a brand-new home or building one, this may be your BEST OPPORTUNITY in the next 5 years. Why? Builders have had extreme challenges in creating new home inventory even before the pandemic. Now, many are completing or have completed homes for 2022 but many of those homes are likely due to buyer cancellations that may include the fact that rising interest rates may have priced buyers out of purchasing those homes. It also is due to the ramp-up in new home inventory that unfortunately arrived just in time for high inflation and high-interest rates to discourage buyers.

In June 2022, 14.5% of new home contracts were canceled nationally. To put that into perspective to the most recent time period when cancellations were near that level, we must return to April 2020, which leads to the beginning of the pandemic. In that month, cancellations rose to 16.5%!

In both situations, this indicates buyer fear or inaction, as they wait to hear what will happen in the future. I call this the "jump back on the fence" position. Is that you?
If you are not experiencing an issue like the potential loss of income or a similar issue, you shouldn't wait to buy a home right now, especially if you prefer a newly built home. While interest rates aren't expected to decrease any time soon, neither are home prices expected to go down. The good news for both buyers and sellers is that home price appreciation for this year will still be up but not at the previous level seen in recent years.

I have been exploring new home options for buyers in the last 3 weeks and have found not only an abundance of new homes available to buy now but also homes you can contract to build to have ready in a few months. Several home builders are offering special incentives to "buy" down your mortgage interest rate, making your new home more affordable. Those incentives were not available at any time in the last several years! So, if you are dreaming about a new home, the time to act is now while there is inventory available and opportunities to build. Contact me now to discuss new home-building options across the Dallas area, including new homes in Frisco and the surrounding areas of Little Elm, Aubrey, Prosper, and Celina.